First off, I'm hosting a Facebook party on April 10th with my delightful co-host Manda Collins to celebrate the joint release of my first two Highland Brides books. It's a free event from 7-10 PM EST, and you can join here. We have lots of fun guest hosts, including: Patience Griffiths, Christi Caldwell, Deb Marlowe, Ashlyn Macnamara, Madeline Martin, Kris Kennedy, Jennifer Haymore, and Vanessa Kelly. There will be plenty of opportunities for you to win free books!
I am also very thrilled to be attending the Romantic Times Convention this month. The conference runs from the 12-17th at the Rio All-Suite Hotel and Casino.
I'll be one of the hosts at the big Viva La Historical party too! It runs from 7-8:30 PM on April 13th. I have a great giveaway during this party–cute luggage tags with a quote from Mad About the Marquess on them!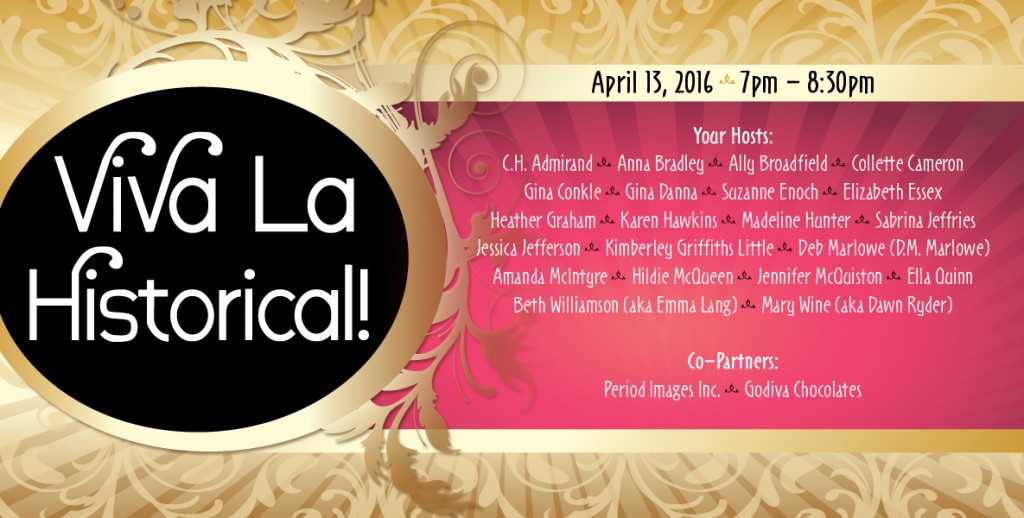 I will also be signing at the Giant Book Fair. I'll have print copies of Mad About the Marquess and Mad for Love. Come find me on Saturday, April 16, 2016 10:30 am-2:00 pm in the Pavilion Ballroom.