I'm thrilled to participate in the  Ruby Slippered Sisterhood's Christmas Cookie Hop. We here at the Essex abode are peppermint fanatics: we mark the start of the holidays as the moment when tins of peppermint bark are stacked in the stores, and seasonal peppermint stick ice cream lines the freezer shelves.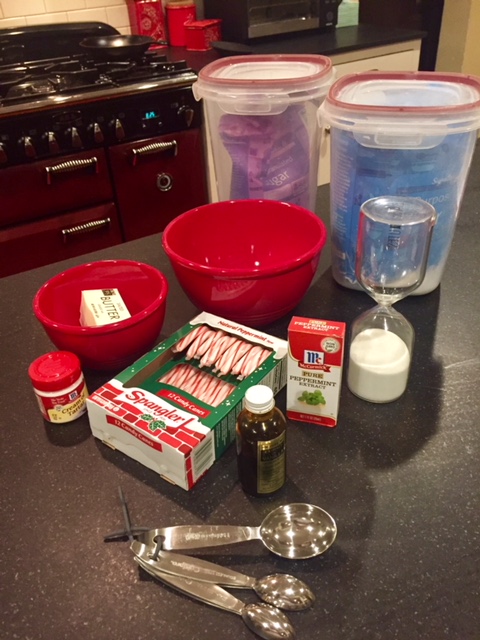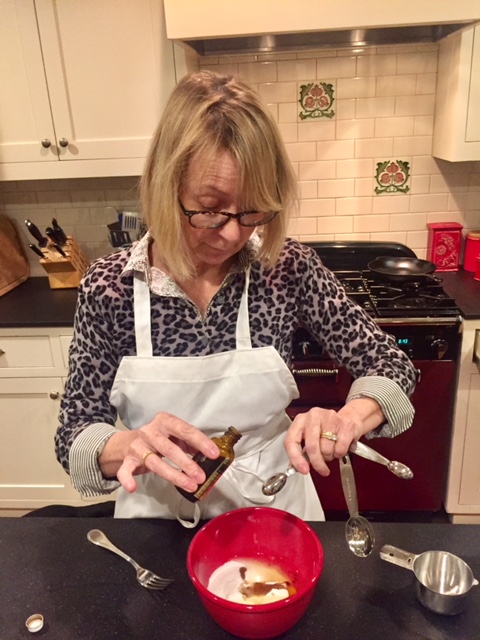 My own particular pepperminty favorite is an easy recipe for Sparkly Peppermint Sugar Cookies:
Ingredients:
3/4 cup sugar
1/2 cup softened butter (salted)
1 large egg
1/2 teaspoon vanilla
1/8 teaspoon peppermint extract
1 2/3 cups all-purpose flour
1 teaspoon cream of tartar
1/2 teaspoon baking soda
1/2 teaspoon salt
1/2 cup crushed mini candy canes or peppermint candies
1/4 cup sugar
Preparations:
~ Preheat your oven to 350°F. Line cookie sheets with parchment paper.
~ Combine 3/4 cup sugar, butter, egg, vanilla and peppermint flavoring in bowl; beat at medium speed, scraping bowl often, until creamy. Add flour, cream of tartar, baking soda and salt; beat at low speed until well mixed.
~ Crush the candy canes by placing in a plastic bag and smashing up with a rolling pin or meat mallet. Stir 1/4 cup crushed candy into dough.
~ In a separate bowl stir remaining 1/4 cup crushed candy into 1/4 cup sugar. For a more sparkling affect, crush the candy canes more finely and mix with coarse grain sugar.
~ Shape dough into 3/4-inch balls; roll in sugar mixture. Place 2 inches apart onto prepared cookie sheets.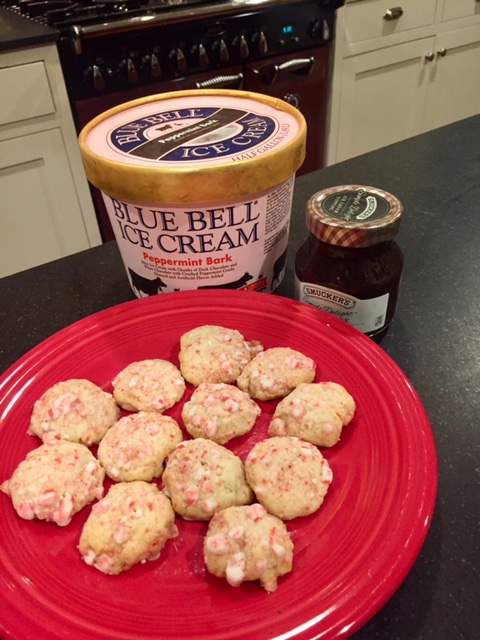 Baking Instructions:
~ Bake 8-10 minutes or until edges are lightly browned. Do not over bake.
~ Cool 1 minute on cookie sheet; remove to cooling rack. Cool completely.
Enjoy!!! And if you want to eat these delicious cookies with a scoop of peppermint stick ice cream and a drizzling of hot fudge sauce you'll have my favorite Christmas dessert of all time.
Wishing you and yours a holiday filled with comfort and joy!
Check out the other Ruby Slippered Sisterhood cookie recipes!
And while you're in the Christmas spirit, I've got two holiday anthologies you might want to check out…
Dashing All the Way, featuring my novella Up on the Rooftops
Tempted at Christmas, featuring my novella A Merry Devil