It's here!
The Haunting of Castle Keyvnor
series features four books with three novellas each of interconnected Halloween stories. This means that characters and places will appear throughout the stories! So if, for instance, you love my smuggler villains, you'll also find smugglers in Jane Charles's
Her Gypsy Lord
in
Spellbound
. You'll want to read all the books and get fully immersed in the Castle Keyvnor world! 
Here's some information about Vexed, which features my novella, Between the Devil and the Deep Blue Sea…
Greetings, 
In regards to the Matter of the un-entailed Estate of the late-Jonathan Hambly, 10th Earl of Banfield, be advised that your attendance is urgently required at the reading of his lordship's Last Will & Testament, to take place on November 1st of this year at Castle Keyvnor in Bocka Morrow, Cornwall. 
Regards, 
Mr. Timothy Hunt, Esq. 
When the late-Earl of Banfield's distant relations descend upon Bocka Morrow, they'll find gypsies, witches, pixies, smugglers, and one very haunted castle. And if they're lucky, they might just fall in love while they're there. 
VEXED, The Haunting of Castle Keyvnor includes: 
Erica Ridley's Romancing the Rogue 
Ava Stone's Once Upon a Moonlit Path 
Elizabeth Essex's Between the Devil and the Deep Blue Sea 
Nessa Teague has never believed in the magic that swirls around her village like a fine Cornish mist. She's never had need of it. Until the day Lord Harry Beck returns to Bocka Morrow and Nessa realizes there is nothing, including the blackest of magic, she won't do to have him for her own.
Meet Harry, the hero!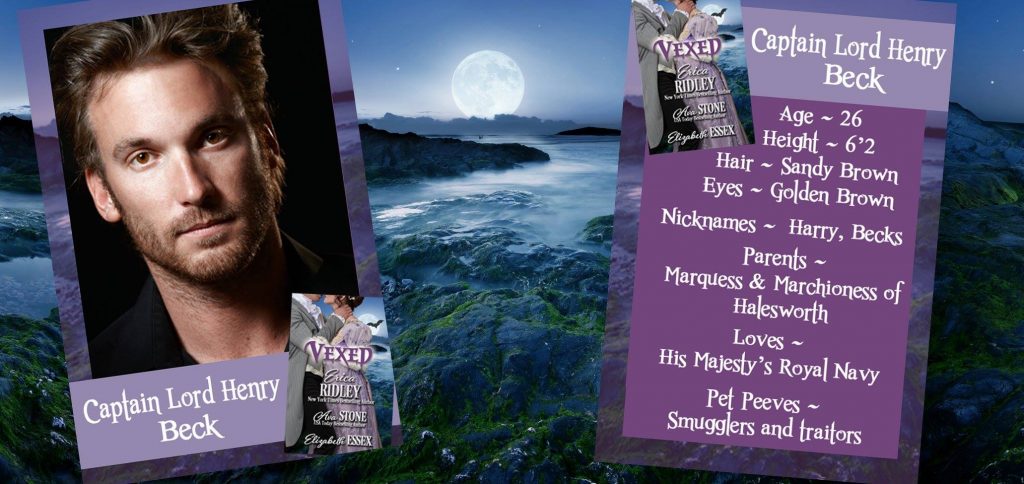 And meet Nessa, the heroine!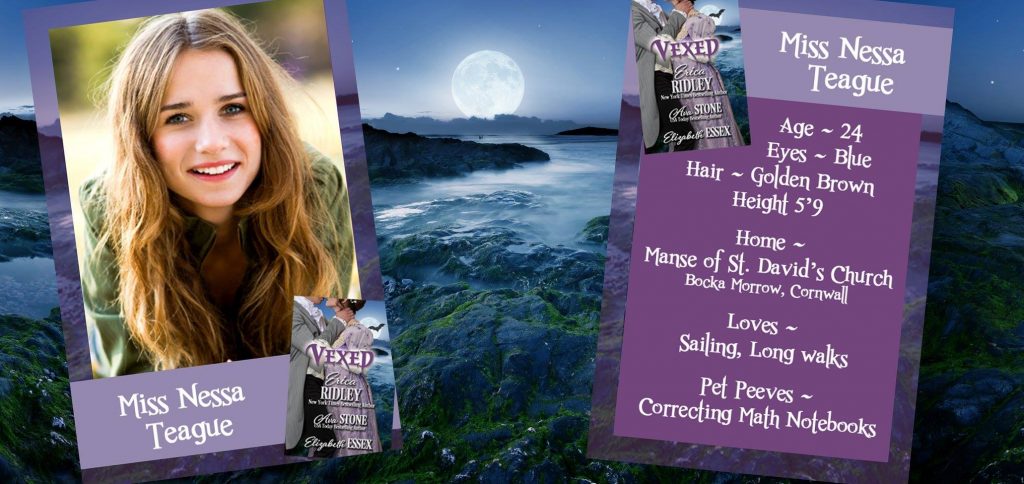 I also wrote
this blog post
for Deb Cooke's blog about being invited to the anthology and my immense excitement for this project. And for the Plotting Princesses,
I share an excerpt
! 
And the authors of the anthology have joined together to bring you a fun
Scavenger Hunt
! Just go to one of the websites, find the Hallo
ween button. Click on it. Answer an easy question for a chance at a great prize! 
Follow the links to each authors site! 12 authors, 12 great prizes Happy Hunting! Contest continues until
September 27th!